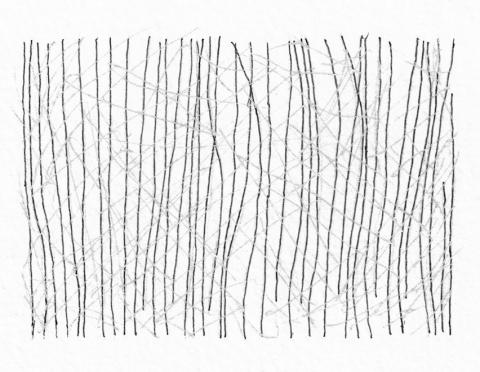 Event date
15 September 2018 - 15 September 2018
Location
bibliothèque MoniqueCorriveau de Québec
Les chemins de traverse International Exhibition of Bookbinding Organized by ARA-Canada
To compensate for the gloom of a spring that did not keep its promises, an invitation, which is almost impossible to decline, is sent by les Amis de la reliure d'art du Canada (L'ARA-Canada) to the bookbinders of the planet to celebrate the birth of an original spring creation, an authentic work of art entitled Chemins de traverse (Side Roads). This piece of work is the result of a creative endeavour carried out by the same team that brought to life the warmly welcomed book Les escaliers de Québec (2008). By Luc Bureau, geographer-writer for the text, and Ghislaine Bureau, for the graphic design and illustrations, Chemins de traverse is printed in an edition of 45 numbered copies and 5 copies unavailable for sale.
The graphic composition of the work turns the writing of each short text into original drawings. Five handmade illustrations are reproduced individually in each copy. The printing of the work is made from plates of magnesium affixed on handmade paper from the "Moulin de Larroque".
The first exhibition of bound copies will be held in the fall of 2018, at the magnificent MoniqueCorriveau library in Quebec City. Other exhibitions will follow. Places and dates to be determined.
Cost of book for ARA-Canada members: Can$325, US$280, 280 euros. Cost of book for non-members: Can$375, US$330, 330 euros. The prices include all expenses: a copy numbered and signed by the author and the designer-illustrator, the exhibition catalogue, and shipping costs for sending and returning the book.
Limited quantities available For sale starting now Hurry!
NB: Copies will be sent from the end of June. For further information: admin@aracanada.org